Mission: Operation Santa
Mission Brief: Deploy donation drives across Texas and beyond. Provide veteran, military-connected, and Special Immigrant Visa (SIV) families with toys, donations, and gifts curated specially for each family's needs through online registration.
Mission End State:
414 Families Served
1,173 Children Served
Mission Status: Complete
This month, Combined Arms, TDECU, and the Astros Foundation hosted the 13th Annual Operation Santa in Houston, TX, for veteran, military-connected, and SIV families. Through the Texas Veterans Network, we deployed 6 additional Operation Santa events across Texas and Louisiana. Texas Veterans Network Regional Managers hosted their own satellite Operation Santa events in partnership with their network of member organizations, corporate sponsors, and local military units. TVN Regional Managers are assigned to Southeast Texas, North Texas, Central Texas, West Texas, and Louisiana.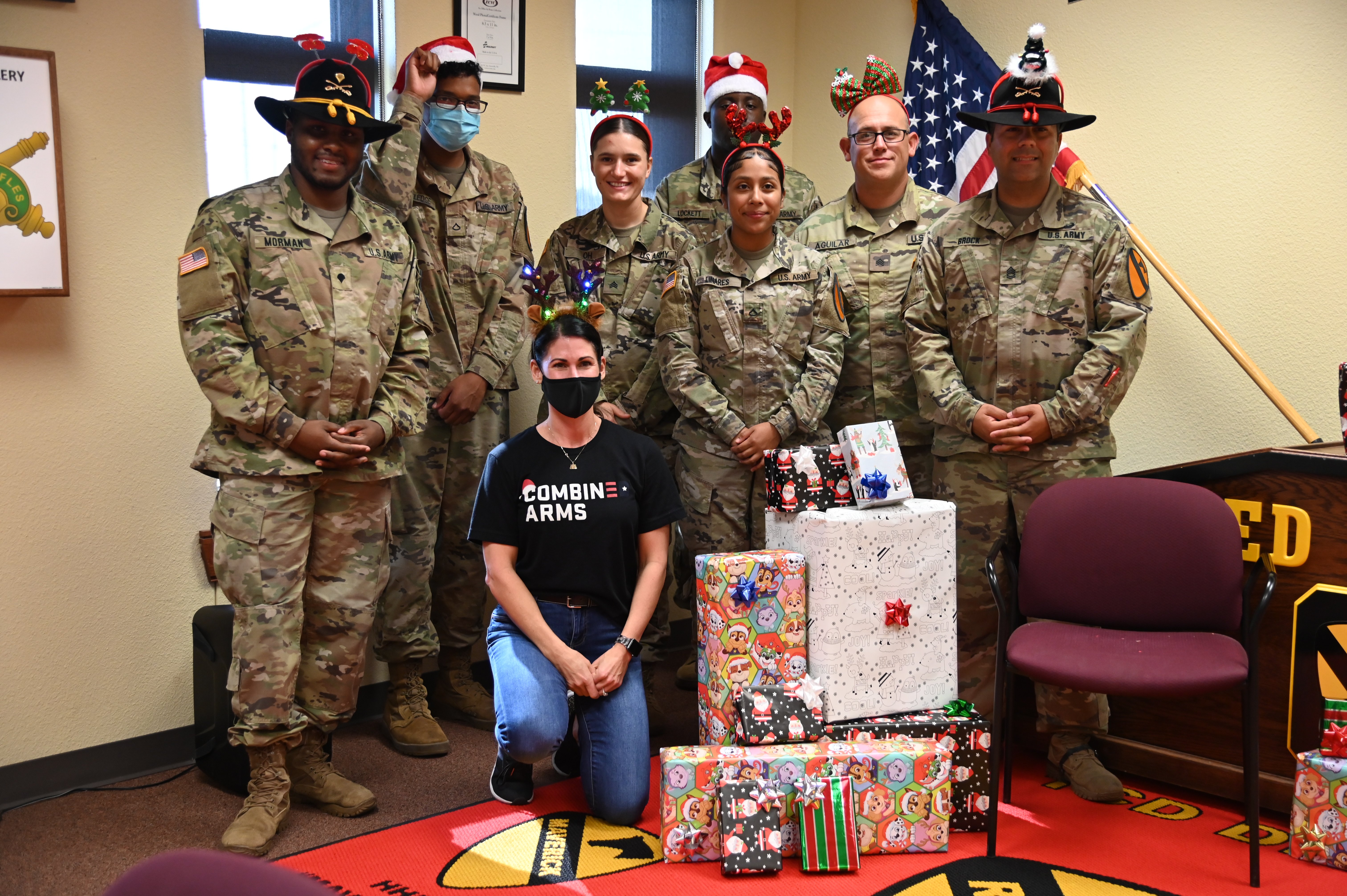 Impact and Service to Veteran Parents & Providers

Operation Santa ensures that veterans, military-connected family members, and SIV families are able to celebrate the holidays despite current economic strains. Combined Arms and TVN work tirelessly to streamline the connection to best-in-class services and resources for service members, veterans, SIVs, and their families before, during, and after their transition from service. Operation Santa allows us to support parents' role as providers in their households at the end of the year and ensures military-connected children have a great holiday season. Through our online registration process, parents created a comprehensive wish list that easily allowed donors to donate directly via smartphones. Our gifting process ensured the veteran parents who received gifts for their children could accept these donations while maintaining their dignity and respect. At the same time parents received their pre-sorted, wrapped gifts that were discreetly placed in their trunks to take home and put under the tree, family members enjoyed cookies, hot chocolate, arts & crafts, live music, and even a visit from Santa Claus and the Grinch.
Thank You to Our Partners, Sponsors, Donors, & Volunteers

Successfully accomplishing seven Operation Santa events across Texas and Louisiana in the month of December was made possible through the generosity of our partners, sponsors, donors, supporters, and volunteers. Truly THANK YOU!!!
Toy donation boxes were placed in TDECU local branches which garnered donations from supporters all over Texas. The efforts of TDECU and their employees contributed to the donation of 900+ toys for children of veterans and SIVs. Local restaurants, breweries & various other clubs and organizations like The Houston Dynamo also lent their support during this holiday season. Dozens of volunteers collected, sorted, wrapped, bagged, and labeled donated gifts for each registered veteran and SIV family.
A Special Thank You to our Individual Donors and Corporate Sponsors:
TDECU
Astros Foundation
TC Energy
Citgo
Silver Eagle
Amegy
AARP
HEB
Power Home Remodeling
Rudy's
Help Heal Vets
Heart of Texas Goodwill
The Mission Continues
Patriot Home Care
The State Family Program office under the Texas Military Department
Endeavors
365th District Veterans Treatment Court
El Paso County Juvenile Probation Department
Fort Bliss Transition-TAP
Texas Veterans Commission
Team RWB
DAV Chapter 10
Chase
Ysleta ISD
Project Amistad
Military Veterans Peer Network
Aldina Hajder-Veteran Advocate
Alive Fellowship Church
Strength & Honor Motorcycle Club of Texas
Wounded Warrior Project
Elite Health Consulting
Bennett Family
Holloway Benefit Concepts
Modern Woodman Financial
Dream Home Lending
Truist Bank
Lone Star Credit Union
First Command
Power Home Remodeling DFW
City of Arlington
Veterans in Business DFW
Luxury Home Team DFW
United Way of Tarrant County
Reginelli's
Boeing
Bastion Community of Resilience
Molly Mae Potter
Dan Ireland
Global Impact Initiative GII
Refugee Services of Texas RSTX
Join Our Network and Find Your Community
Founded by veterans for veterans in Houston, TX, Combined Arms (CAX) delivers innovative technology solutions that improve the quality of life for veterans & military families. CAX streamlines the connection between service members, veterans, and their families (SMVF) and the organizations that serve them. Through our community resource referral system, clients find needed resources and connect quickly and directly to service providers to get assistance to thrive professionally and personally. To date, we've served more than 69,519 veterans and military-connected individuals, connecting them to over 1,100+ social services and resources provided by our growing network of vetted Member Organizations (MOs.)
Learn more about Texas Veterans Network and its mission to impact the lives of service members, veterans, and their families here.
To gain access to our growing network of 230+ Member Organizations that provide emotional support, financial assistance, and more to service members, veterans, and their families, create a FREE profile and connect directly with 1,100+ social services and resources in just minutes or call 1-888-737-3112.
If you would like to learn more about how you can get involved and support our future Operation Santa mission, please contact tharris@combinedarms.us.